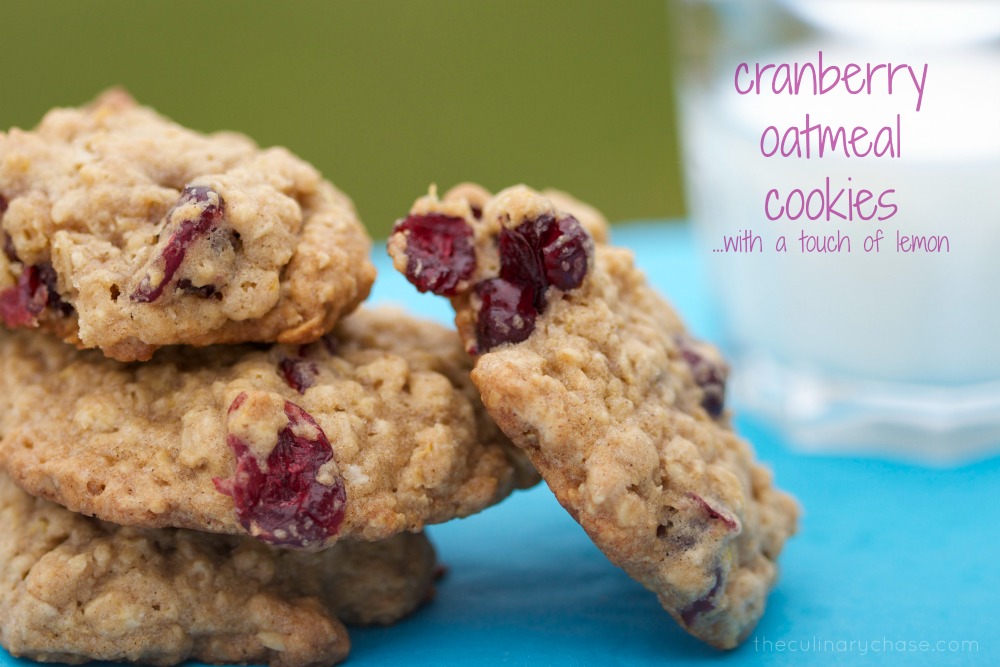 The other day Mr. S. spotted lemon and cranberry cookies. There are few cookies I will buy from a grocery store but these did 'look' good and there were only 8 in the container.
Once we decided to add it to the grocery cart, our curiosity got the better of us and opened the container. Yep, these were chewy good and Mr. S. said I should recreate these. So, here goes…
Makes about 35 to 40 cookies
1 1/3 cups dried cranberries
1 1/2 cups flour
2 1/2 cups  rolled oats (old-fashioned oats)
2 large eggs
1 teaspoon baking soda
1/2 teaspoon salt
1 teaspoon ground cinnamon
1 cup butter, room temperature
1 cup packed brown sugar
1/2 cup white sugar
zest of one lemon
1 to 2 tablespoons lemon juice
1 tablespoon honey
1 teaspoon vanilla extract
Preheat oven to 350f (180c).
Grease cookie sheets or line with parchment paper (silpat also works well). In a bowl, mix the flour, baking soda, salt, and cinnamon; stir in the oats. In another bowl use an electric mixer to beat butter and sugars until light and fluffy. Beat in eggs then add honey, lemon zest, lemon juice, vanilla and beat until blended.  Add flour mixture in two additions, beating until well combined. Stir in the cranberries.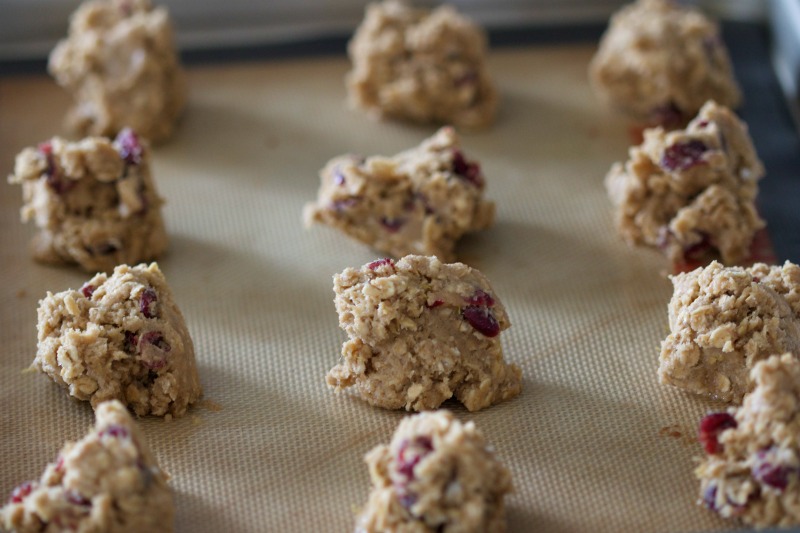 Drop dough by the heaping tablespoonful about 2-inches apart onto the cookie sheets. Bake until the centers of the cookies are soft – about 9 to 11 minutes.  If you want a soft cookie, do not over-bake them.  Let cool on the sheets for 5 minutes and transfer to a wire rack to cool.
The Culinary Chase's Note: Chewy goodness! Use dried cherries instead of cranberries and for added crunch throw in a handful of chopped pistachios.  Bake one cookie sheet at a time, unless you have a convection oven.  You can use old-fashioned or quick oats but not instant (full of sugar, salt and other flavorings).  Enjoy!
The post Cranberry Oatmeal Cookies appeared first on The Culinary Chase.