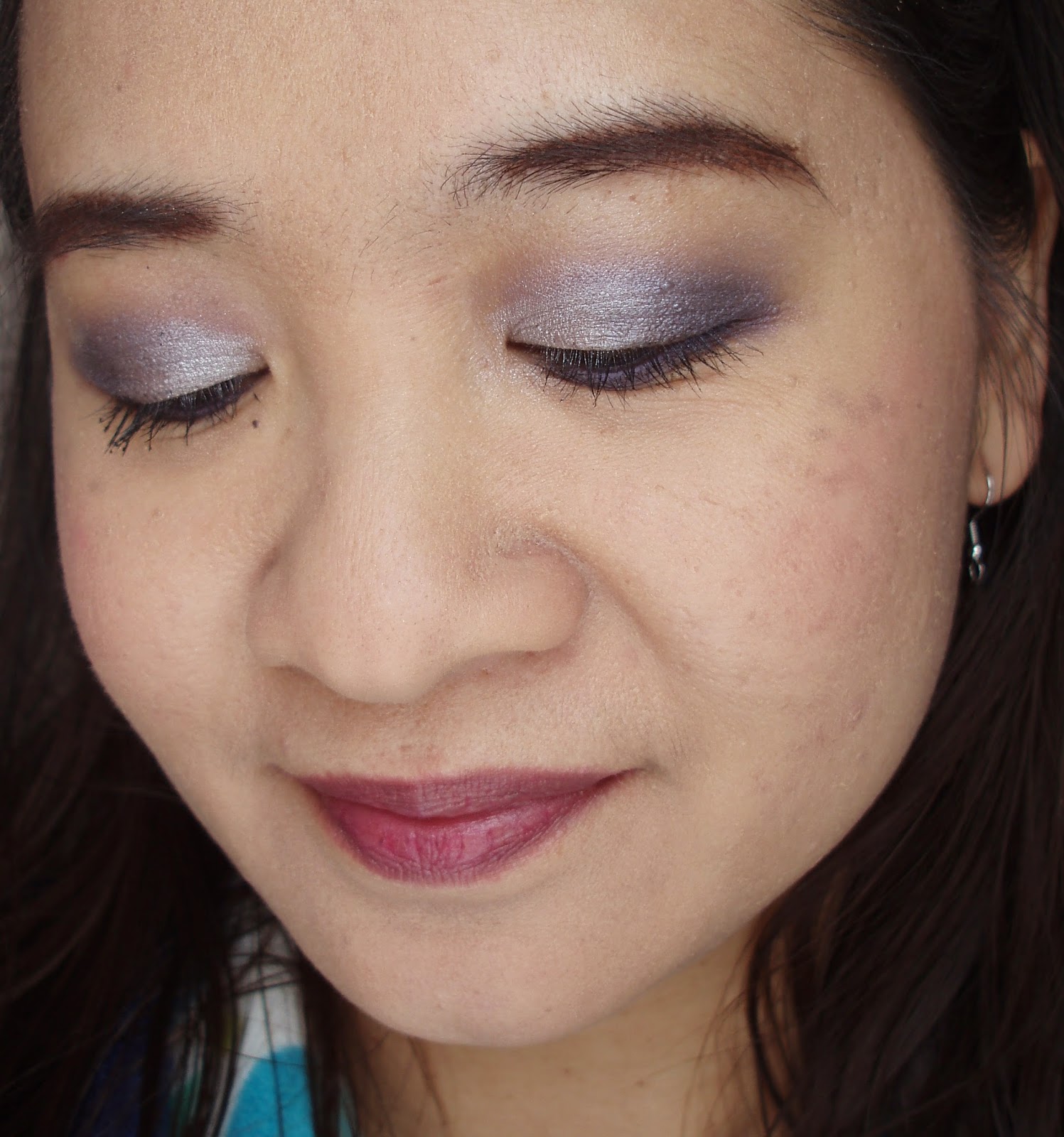 It is Lunar New Year in a few hours at home, I am super homesick right now, missing being with my family.
FB friends have been posting pics of their feast and holiday decoration, not helping!
Back to business. The FOTD today is for The Body Shop Lip & Cheek Velvet sticks.
I layered Poppy Universal on the lips on its own with no lip liner underneath. It appeared more red than in the swatch yesterday. Poppy Red is lovely on the cheeks too, looking quite natural.
On the eyes is The Body Shop Shimmer Cubes #17 – Silver Crest on inner half of the lids, Deep Down Blue on the outer V and lower lash line, and Horizon Blue as transition.
Other products used:
– Hard Candy Glamouflage in Medium
– Annabelle BB Skin Perfect concealer in Medium
Dig this little concealer, very convenient to use
– CoverGirl & Olay pressed powder in Medium
Decided to skip liquid foundation for a day. Looks like powder foundations are making a comeback, so I am pulling mine out for a few spins
– Maybelline Color Tattoo Leather in Vintage Plum as eyeshadow base
I find the Leather version is more dry than regular Color Tattoos, harder to blend. Hope it won't die on me too quickly
– Marc Jacob Lash Lifter Gel Volume mascara in Blacquer
– Wet n Wild Color Icon brow & eye liner in Dark Brown.
Makeup does make me happy, but for today, I am going to hide in the corner sobbing. Just kidding, but really, being away from home for New Year is one of the worst feelings ever. Hug your loved ones!