Halifax Explosion Memorial Service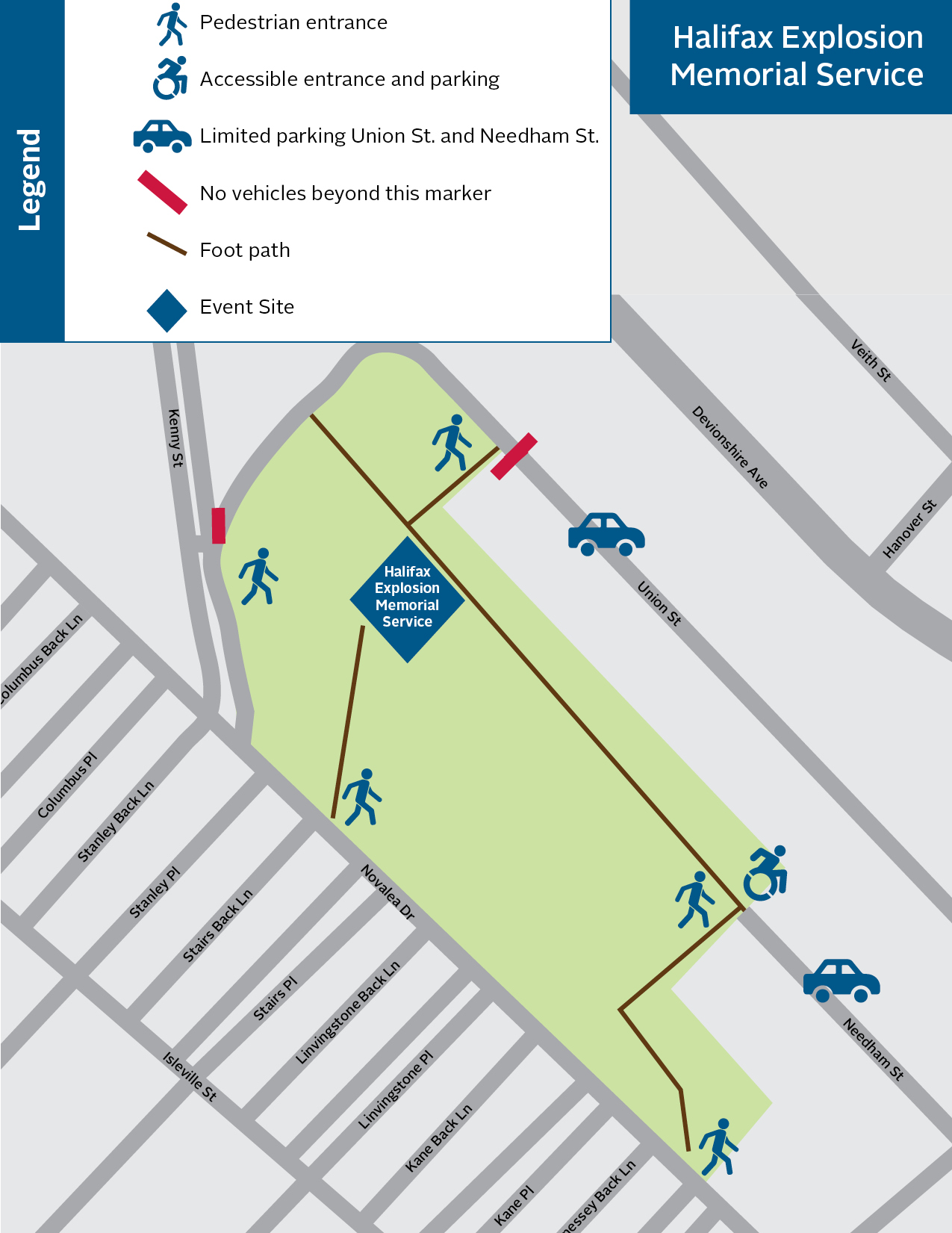 Memorial Service Timeline
The Memorial Service will start at 9:00 a.m. and run until 9:35 a.m. It will include the following:
Stadacona Band (Royal Canadian Navy)
Master of Ceremonies: Councillor Lindell Smith
Moment of silence at 9:04 a.m.
National Anthem
Jude Gerrard – Smudging Ceremony
George Elliott Clarke, Excerpts from Achieving Disaster, Dreaming Resurrection
Official remarks on behalf of Mayor Mike Savage
Laying of the wreaths
Memorial bells
Other events taking place on Thursday to commemorate the 101st anniversary include:
10 a.m. – Halifax Regional Fire Services Memorial Event, Fire Station 4, 5830 Lady Hammond Road. Reception to follow.
11 a.m. – A service of remembrance will take place at Pinehill Park. The park is located at the intersection of Albro Lake Road and Pinecrest Drive.
For more information on the Halifax Explosion events and history, visit: www.halifax.ca/halifaxexplosion
Reception to follow at Fire Station 4 immediately following their Memorial Event
Note: schedule still subject to small change
.
Source : Media Release