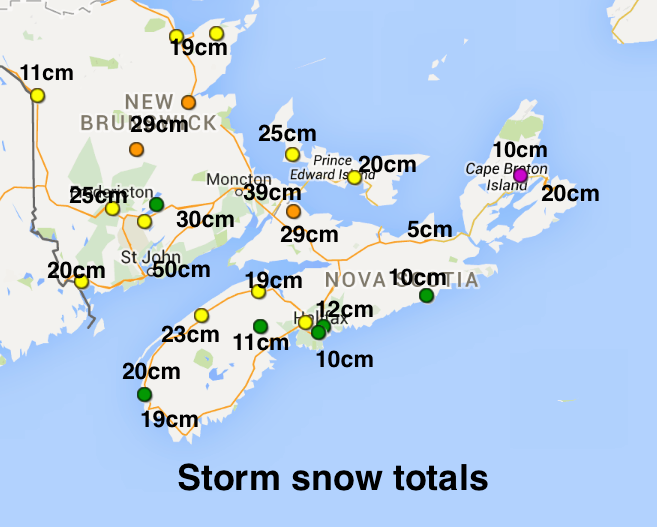 The snowfall measurements on the appended map are from official airport measurements from Environment Canada as well as CoCoRaHS trained volunteers. The measurements were difficult with blowing and drifting snow in New Brunswick, Western PEI and Northern Nova Scotia. The mixed precipitation including ice pellets and freezing rain made measurements tricky over the Atlantic coast and eastern sections of Nova Scotia and PEI.
Observers use several strategies to get best estimates. The CoCoRaHS Canada site provides information on this program, and how interested members of the public might participate.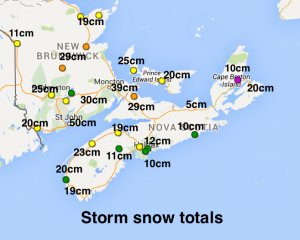 For those who enjoyed the snow, there are a couple of potential storms in the outlook: Friday night into Saturday and Monday afternoon into Monday night. Both these systems are predicted to move close to Nova Scotia, making that province likely again to expect a wintry mix of precipitation.
stay safe