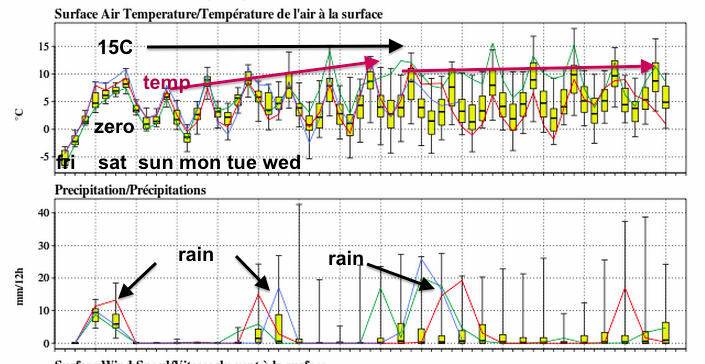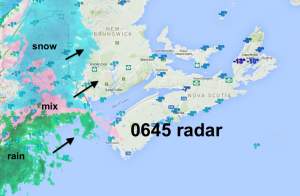 As wintry precipitation moves into the Maritimes early this morning, there is still confidence that the pattern is changing to a more springlike one!
The snow then ice pellets and freezing rain will be very brief in Mainland NS; last 1-3 hours elsewhere in the southern Maritimes, and 4-6 hours in Northern New Brunswick, where freezing rain warnings are in place.
Watch the temperatures and road conditions as the precipitation starts today.

NOTE: when winds shift to Southwest this evening, fog and/or low cloud may impact airline operations at Halifax, since the Navigation aids on runway 23 are still under repair.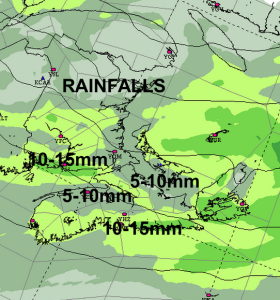 The 10-15mm of rain, and mild temperatures that will develop and remain into next week, will cut significantly into the deep snowpack. There may be some local flooding in poorly drained properties or roads… keep an eye.  AS well, frozen rivers will begin breaking up, with the risk of ice-jams that cause flooding.
I hope most if not all of my snow ruler is visible in 2 weeks!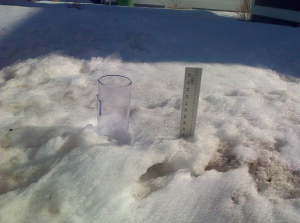 stay safe