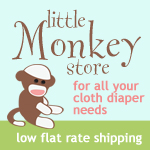 The possibilities are endless when it comes to cloth diapering. The colors and fabric choices are one thing, but then there are all the different diaper styles and accessories you need to learn about! All in ones, all in twos, prefolds, pockets, fitteds, covers, woolies, doublers, liners…it's a little overwhelming especially for new parents thinking of taking the eco-friendly route.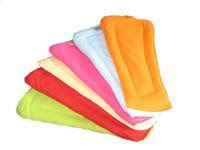 Little Monkey Store is a family run business located in British Columbia, Canada and they have worked hard to create an inviting place to land during your cloth diaper search.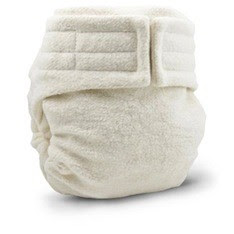 Available on their webstore is a comprehensive, easy to understand Cloth Diapering 101 where you can learn about what's available for today's cloth diapering parents. Not sure how many diapers to buy, how to wash them or can't figure out why they leak? There is also an FAQ where you'll find the answer to just about all of your cloth diapering questions.
Each and every product that at the
Little Monkey Store
has been tested out by their very own little monkey…er, son that is! This makes all the difference when making a cloth diaper purchase. I don't want to buy from a baby boutique that sells everything under the sun with no knowledge of what works and what doesn't – I want to buy from a mom who has put these products to use herself and who has the confidence to say "yes, these products work great and this is why it'll work great for you".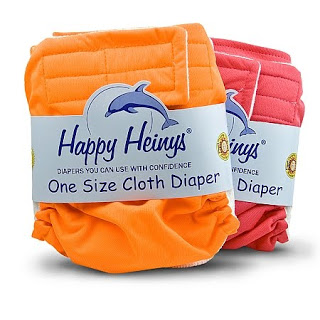 Brands available at Little Monkey Store include:
bumGenious!
Bummis
Happy Heinys
Flip by Cotton Babies
Fuzzibunz
Monkey Doodlez
Jam Tots
Sugar Peas
Kewt Kids
Muggabug
Nifty Nappy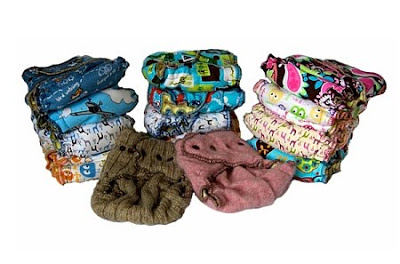 Shipping is free is you spend $99 or a flat rate of $6.95 within Canada, and if you live in the Langley area local pick-up is always available. Natural Mommie readers, you can
save 10% with the code mommie10 from now until June 5th, 2010
. Excludes sales items. Click
here
to start shopping!