This is kinda a crazy post, as I'm still high from shopping lol. The moment I knew Michael Todd Cosmetics is back on HauteLook, I made a note on my calendar to check in. I missed it the first time the brand was featured and kept beating myself up about it. So missing no more!

Michael Todd is a totally new brand to me, but I have been seeing lots of raved reviews about a few products and I wanted to try. Michael is a makeup artist, I feel like I can appreciate the practical aspect of his product lines.
All products are available on Michael Todd Cosmetics where they offer free worldwide shipping and no taxes. However, when they are on HauteLook today, minimal discount is around 50%. I wouldn't say no to that!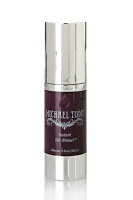 This is what I wanted to grab first: Instant Fill primer (reg. $37, HL price: $18.50).
I know I'm a primer junkie, I love how my skin feels after a primer and how much easier foundation application is with a primer. I also want my foundation to last, as I have a lot to cover up and don't like it when foundation wears off on me during the day.
All I have to go with is youtube/ blog reviews, so you might think I'm ordering this blindly. But aren't we all like that with online makeup shopping, sometimes?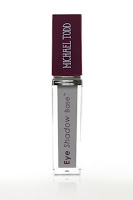 Now another product I needed is the Eyeshadow base (reg. $19, HL price: $9.50). This product also made it to Holy Grail list of many gurus, so I wanted to try.
Don't know if I remember it correctly but it's used to be only one universal shade (beige), but today I spotted the grey one too, meant to use as base for your smoky eye looks. I was too excited and ordered them both.
I also got a Naked lipstick in "Affection", a beautiful bright blue red (reg. $16, HL price: $7.99). I'm all set, aren't I?
A note about shipping. With my order, shipping (to Canada) would be $10.95, plus 18% International charge – I guess that's the way HauteLook works. I had this order shipped to my bf's, and US shipping was $5.95. I saved a bit that way but it's gonna be a while before I can actually have these products in my hands. Not an easy decision, that's for sure.
Crown Brush is also on HauteLook today, but I don't think discounts were that great. I can always get Crown brushes at IMATS with good discount, so I passed.
Anyway, if any of you are interested in checking out HauteLook, head on over today
I do have a referral link if you want to support me, but you can also browse freely with the first link in this post (not a referral link). I also list all my referral links on the left hand sidebar, if you need them. Have a great day!