This is a place I have been wanting to try since 1992! !I cannot believe it has taken me 18 years to eat here. Disgraceful. I've heard great things over the years and they have all been right on! This restaurant is across the street from my physio so there was no excuse.


Darrell's is located at 5576 Fenwick Street off Queen St. near South. It looks like nothing really, but looks are deceiving. There used to be a laundromat downstairs and on the wall up here there are lights corresponding to the machines. You'd put a load of wash in and come upstairs for some refreshment while waiting. Very cool. The lights are still there:)


The washing machines are long done and in their place is now Darrells "Sports' Bar, basically an overflow area for the upstairs which has simple green vinyl booths and big menus.


They are famous for their burgers and shakes. Award winning they are! Vegetarian burgers too!


I decided I HAD to try the Peanut Butter burger, after all I have been hearing about it for YEARS! Sooooooo glad I did. It was DELICIOUS! Quite a surprise really.


This is what all the fuss is about. A layer of peanut butter on the bun!!! (as well as ketchup, mustard and relish) Sounds so very odd but I tell you it was amazing. Who knew? I wonder how they discovered it, something I would never in a million years think of trying. I loved it. You might too.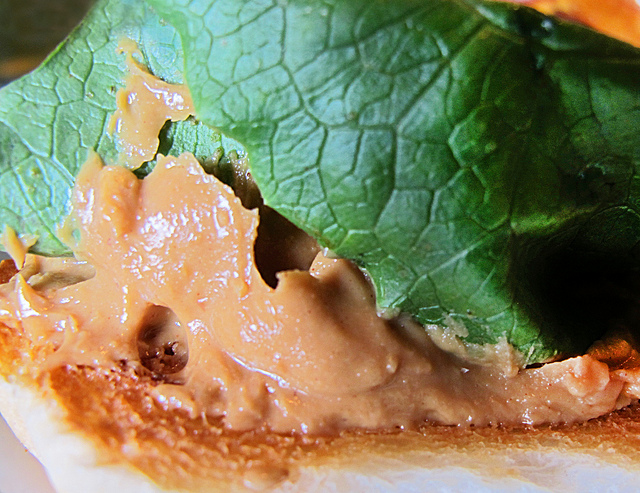 This is their latest creation and I bet it is delicious also! The Hen Den Burger:)


I recommend a visit here next time you are looking for a yummy lunch. It gets busy so come early.