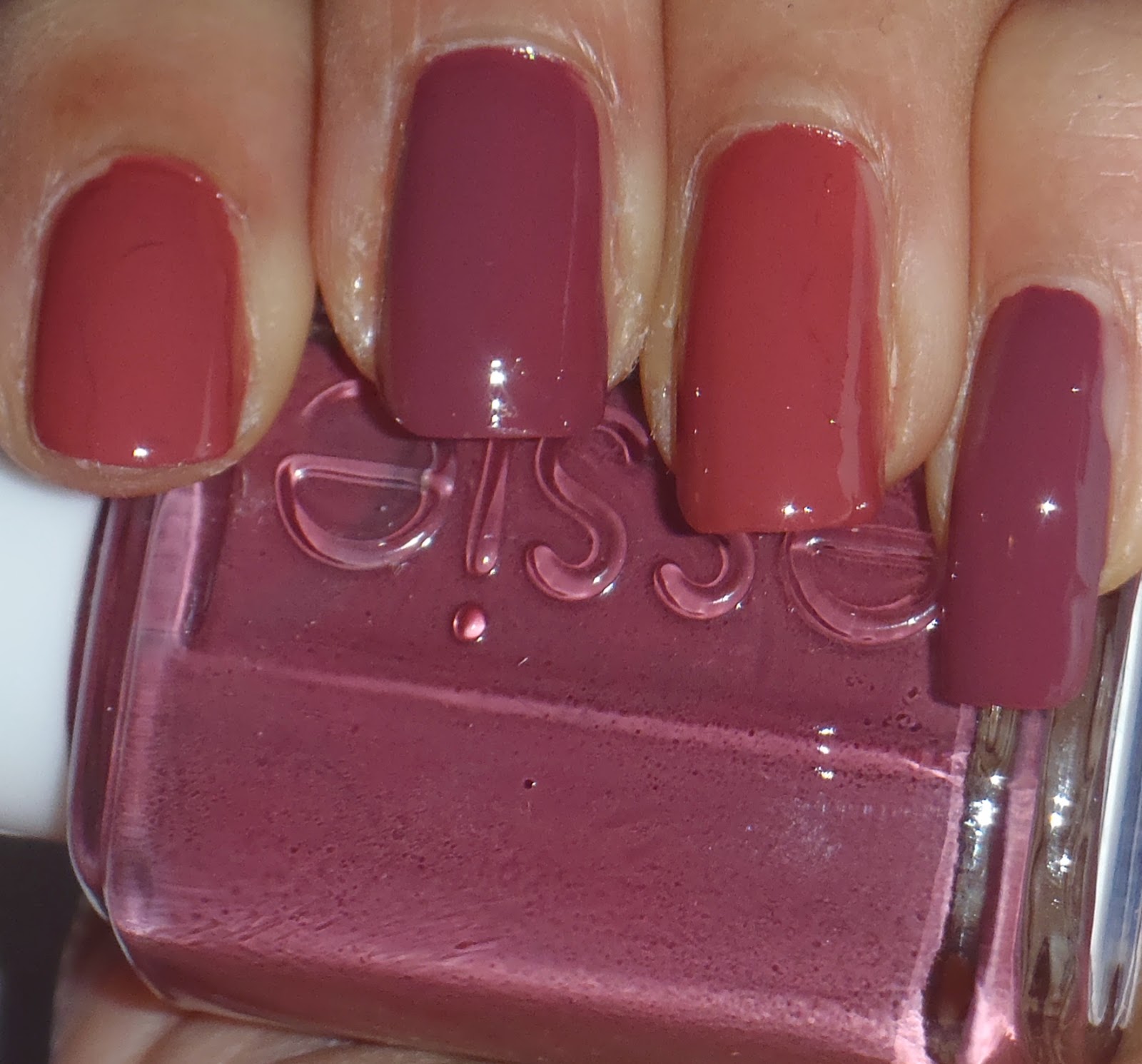 Continue on with Marsala colour theme (earthy wine red and about), it is the nails' turn.
I also had the work cut out for me this time, Essie offered two of the shades that fit the colour trend.
Alternating on my nails are Essie In Stitches (also bottle colour in the last picture) and Essie Angora Cardi, (bottle shade in the first two shots), 2 coats each.
In Stitches by itself looks like it could fit in the Marsala colour family, but next to Angora Cardi, not really
In Stitches is more red tone while Angora Cardi has more purple.
Angora Cardi suits my skin tone better but In Stitches would look great on fair skinned ladies.
What other Marsala polishes you have tried so far this year?