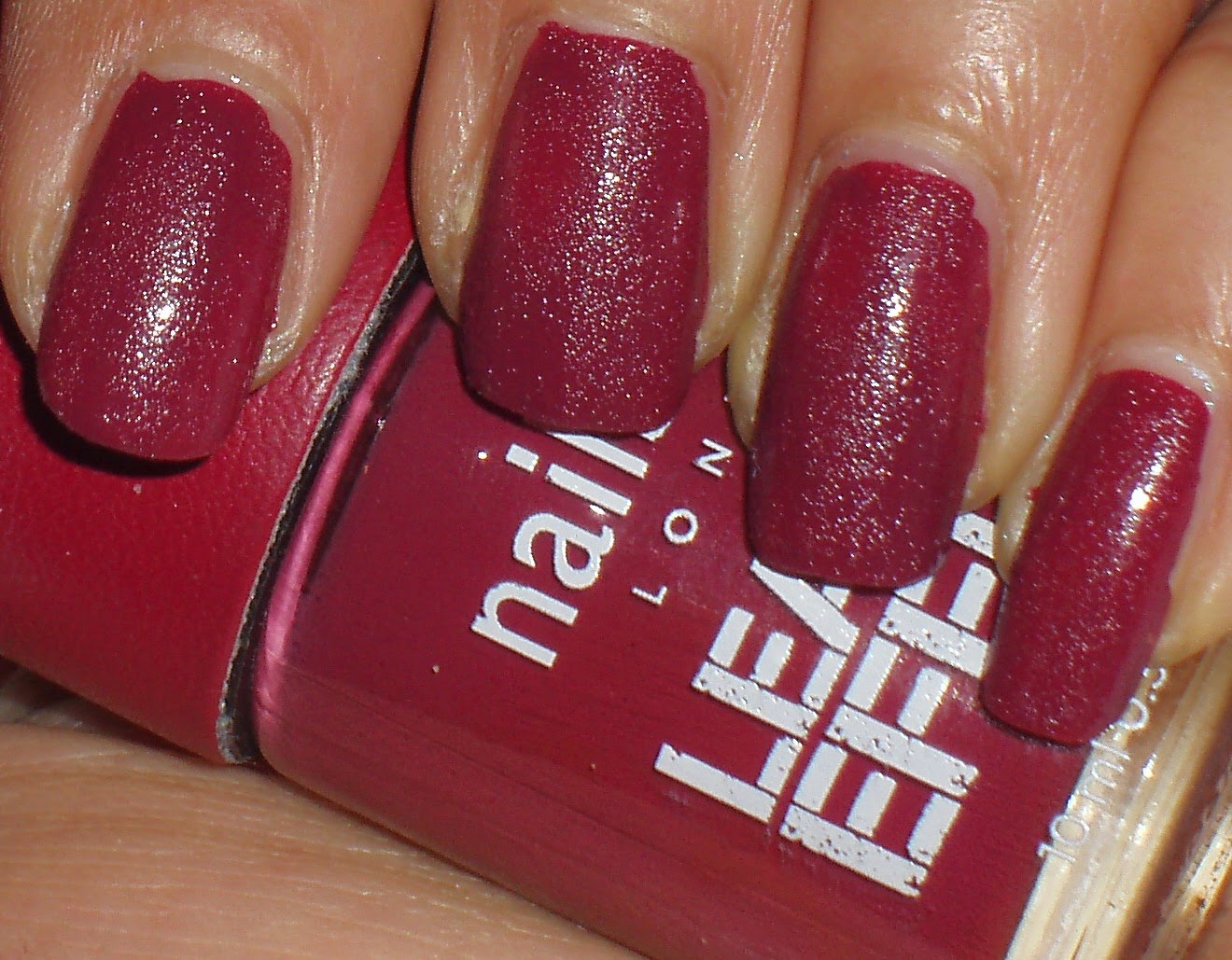 If you are not aware, Shoppers has been clearing out Nails Inc. nail polish at 50% off for a while now.
Selections depend on locations, mine had about 20 shades of regular colours, a few neons, 3D glitters, Feathers, etc. Especially, there was a Leather Effect that I had not seen there before, so I bought it.
This is Nails Inc. Leather Effect in Shoreditch Lane, reg. $11.50. Described as a mulberry red, it is quite unique among other textures I own,
And considering how big of a fan I am of texture polishes, Shoreditch Lane is an instant favorite.
It is also different in the texture itself, which I would say is similar to the finest sand you can find out there (i.e. the least grittiness effect) and it dries semi matte!
I did one coat here, can hardly feel the texture. I do recommend 2 thin coats for good coverage and avoid bald spots visible at certain lighting angle.
Without a top coat, my mani only last a day, but I would give in for the colour anyway. I like it that much.
I don't know how many Leather Effect shades Shoppers actually carries, but I might go hunt for Fleet Street (mushroom), Clerkenwell (off white) or Dalston (mint), even Soho Mews (tan).
Meanwhile, we are getting 10 – 20cm of snow later this afternoon, then rain, then flash freeze. What's new, right?