Temple opens opened this week, owned by Craig Flinn and located between 2 Doors Down & Chives. Temple is a Cocktail Bar with small plates.
Pats Kitchen / Hydrostone Cafe has closed. and in the events La Cantina has gotten screwed.
La Cantina went to grab his taco stand from Pat's where he had a popup taco joint a couple nights a week. Though when he got there the taco stand which he had custom made in Mexico City and uhauled up here, was gone. The landlord (who also owns Henry House) had taken the cart to the dump.
Joel Plaskett's cafe New Scotland Yard Emporium has opened on Portland. meeting your cafe/barber/guitar string/vinyl needs.
The new Dollarama on Baker Dr. is getting filled with merchandise, I'd expect it to open in the next 10 days. .Meanwhile, I'll say NOPE to this new addition to Dollarama.
City Harvest is next Saturday, lots of local shops offering deals and fun. the list is here http://www.ilovelocalhfx.ca/v1/ and I'm sure items will be added as the week goes on.
The highlight for me is the Back Door Takeouts.
One of the current displays at Argyle Fine Art is a series of paintings of retail in Halifax.

Studio East the new Asian-inspired bistro opened on Cunard St this week.
Hey North Enders long overdue for you TD customers, but there is a Green Machine in the newly renovated Ultramar on Gottingen?.
A motion will be forward to City Council on Tuesday to make the Donair the official food of Halifax http://www.halifax.ca/c…/agendasc/documents/151020ca1155.pdf
For you Pictou County lovers, spotted at the Queen St Sobeys.
New shop on Elm at Chebucto Behind European Pantry, Roberts Emporium "antiques art books odds & ends".
A new furniture shop Studio 71 has opened in the Glubes Lofts on Gottingen, specializing in mid-century furniture and is open Saturdays or by appointment.
Things are going downhill at MEC.This year they are going to start carrying Alpine sports and have a full selection of ski and snowboards equipment and gear.
The BMO on Spring Garden, appealing to the Mandarin-speaking population.

The Steve-o-reno's drive thru on Robie street is closing on Nov 6th, to make way for the redevelopment of that site.
I did not know Thai Express delivers for FREE over $15
From Scotia Square 2-9pm M-Sat to the peninsula
From Mic Mac to B2X-B2Y-B3A-B3B-B2W every day 11am-9pm (even Sunday)
The Halifax Shopping Centre one doesn't offer delivery
Meanwhile on Wyse Rd. the old KFC has a new life.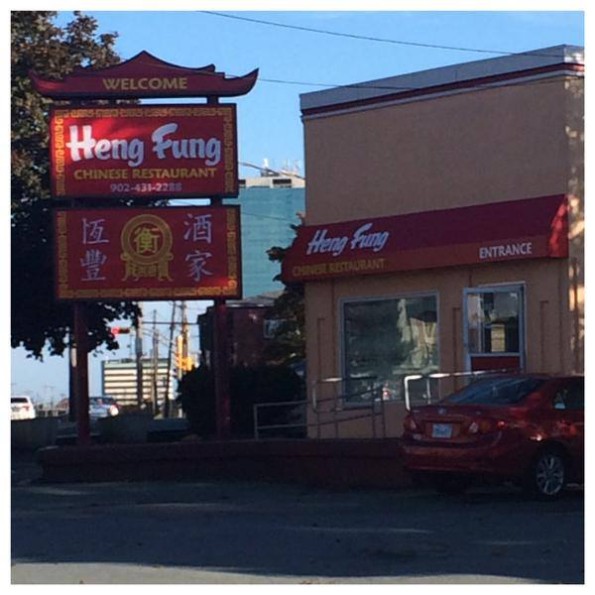 I usually pick on Superstore signage, but here is a confusing gem from Sobeys.

and remember tomorrow is a day for democracy, please vote.