Nova Scotians have an opportunity to serve their community and grow their careers by becoming a member of one of the province's 150 agencies, boards or commissions. Applications are now being accepted and all residents of the province...
Read More »
Nova Scotia Business Inc. (NSBI) has announced a newly approved production through the Nova Scotia Film and Television Production Incentive Fund today, Oct. 9.
The television series, Curse of Oak Island Season 6, produced by Tell Tale...
Read More »
Air, sea and army cadets will celebrate Cadet Day at a flag raising ceremony at Province House in Halifax on Saturday, Oct. 6.
Under the Sea, Army, Air and Navy League Cadets Day Act, the first Saturday in October is recognized...
Read More »
CONTINUING WORK
---
CAPE BRETON REGIONAL MUNICIPALITY: John Joe Gillis Bridge
John Joe Gillis Bridge on Route 216 (Eskasoni Road) between civic numbers 440 and 539 will be closed for repairs until Tuesday, Oct. 9. Detour...
Read More »
Nova Scotia will be represented in the United Kingdom (U.K.) and Ireland next week in efforts to attract more family doctors and specialists to the province. Fourteen new doctors have already been approved through the new Physician...
Read More »
Six extraordinary Nova Scotians who have contributed greatly to their communities, people and culture will be invested into the Order of Nova Scotia this year.
Lt.-Gov. Arthur J. LeBlanc, Chancellor of the Order of Nova Scotia, made...
Read More »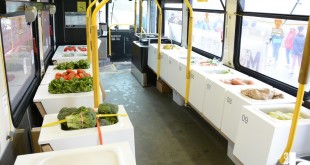 Government funding will help bring more affordable, fresh food directly to communities.
The Mobile Food Market, which now operates in 12 sites across seven communities in the Halifax Regional Municipality, received $250,000 to...
Read More »
The province and a leading Nova Scotia seafood exporter have been recognized for achieving commercial success in China.
Clearwater Seafoods was given the gold award for outstanding e-commerce achievement, at the Canada China...
Read More »
Nova Scotians are encouraged to nominate individuals and groups for the 2018 Human Rights Awards.
The awards are presented each year by the Human Rights Commission and Partners for Human Rights, a group of organizations dedicated...
Read More »
The Nova Scotia Government and General Employees Union (NSGEU) and the Public Service Commission today, Oct. 3, officially opened the Office of Workplace Mental Health.
The office will provide confidential navigation service to...
Read More »