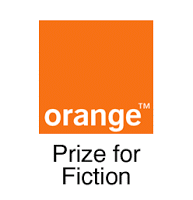 The longlist for the 2012 Orange Prize has been announced. This prize "celebrates excellence, originality and accessibility in women's writing from throughout the world". Amongst this year's judges are well-known authors Joanna Trollope (M) and Lisa Appignanesi (M) .
According to the website: "The Prize was set up in 1996 to celebrate and promote international fiction by women throughout the world to the widest range of readers possible and is awarded for the best novel of the year written by a woman in the English language."
This year's impressive crop of nominees includes two novels by Canadians:
The Sealed Letter (M)
by Emma Donoghue.

Originally published in 2008 in Canada, this novel was released in the UK in 2011 to great reviews:
"Blissfully readable and immaculately researched." – Times of London
"The author interlaces hard-hitting historical fact and imaginative fiction into the narrative with a deft and breezy touch: the reader can almost hear the characters' voices long after closing the book." – Sunday Telegraph
"A page-turning drama packed with sex, passion and intrigue." – Daily Mail
"A glorious piece of Victoriana: it's elegant and well-constructed, it's finished off with fancy swoops and swirls, but it's also a great work of industry. It's like the London that Donoghue describes in the first few pages, a big clanking machine that sucks you in, and it's powered by some of the most important subjects any novel can tackle: friendship, marriage, loyalty and a most important question – who can you trust?"- Sunday Herald
Half Blood Blues (M)
by Esi Edugen.

Edugen's second novel has already been hugely successful, having been nominated for The Man Booker Prize, The Rogers Writers Trust Fiction Prize and The Governor General's Literary Award, as well as winning the 2011 Scotiabank Giller Prize. The Orange Prize may be next?
"Edugyan has a perfect ear for conversations and the confusions of human love and jealousy.The final chapters are especially moving and offer, if not a reconciliation, then a settlement of sorts.A remarkable novel" – Morning Star (U.K.)
"Half Blood Blues shines with knowledge, emotional insight, and historical revisionism, yet it never becomes over-burdened by its research. The novel is truly extraordinary in its evocation of time and place, its shimmering jazz vernacular, its pitch-perfect male banter and its period slang. Edugyan never stumbles with her storytelling, not over one sentence. The few weaknesses in the plot, such as they are, simply don't matter. – The Independent (U.K.)
Here are the remaining titles on the longlist:
I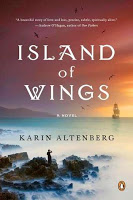 sland of Wings (M)
by Karin Altenberg
On the Floor
by Aifric Campbell
The Grief of Others (M)
by Leah Hager Cohen
The Forgotten Waltz (M)
by Anne Enright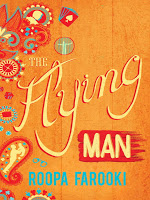 The Flying Man (M)
by Roopa Farooki
Lord of Misrule (M)
by Jaimy Gordon
Painter of Silence
by Georgina Harding
Gillespie and I (M)
by Jane Harris

The Translation of the Bones (M)
by Francesca Kay
The Blue Book
by A.L. Kennedy
(this title is out of print, ask library staff about interlibrary loan)
The Night Circus (M)
by Erin Morgenstern


The Song of Achilles (M)
by Madeline Miller
Foreign Bodies (M)
by Cynthia Ozick

State of Wonder (M)
by Ann Patchett
There But For The (M)
by Ali Smith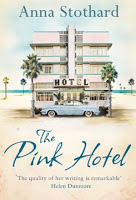 The Pink Hotel (M)
by Anna Stothard
Tides of War (M)
by Stella Tillyard
The Submission (M)
by Amy Waldman
The winner will be announced by May 30th.
Last year's winner was The Tiger's Wife (M) by Tea Obreht

Source: http://www.thereader.ca/2012/03/two-canadians-nominated-for-2012-orange.html