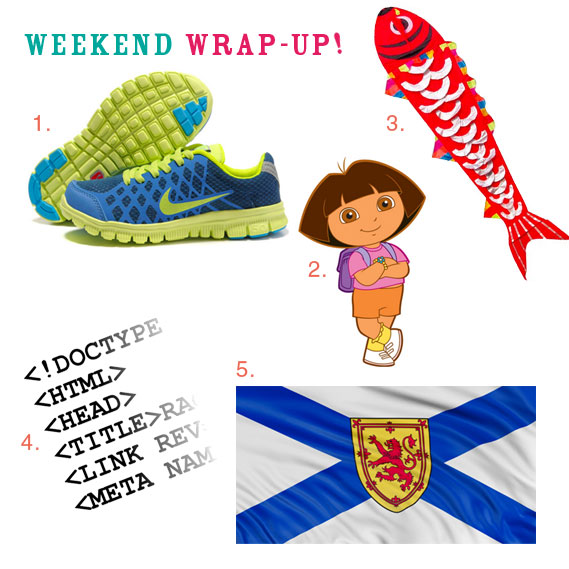 1. The MEC Highlanders Run on Sunday is one of our favourite events of the year. Bring your kids to run through the Halifax Citadel National Historic Site and experience history in a whole new way!
2.
Dora The Explorer is here in Halifax! She's lost her teddy bear and needs your help to find him. Dora and the Search for the Lost Toys is an interactive live show that will have the whole family singing and dancing along!
3. Another great Discover Culture workshop is happening this weekend at SMU and it's all about making kites. Chinese kites have long been a cultural tradition to mark the beginning of Spring so come join in the fun and create your own Chinese kite!
4. Head to the Central Library on Saturday afternoon to delve into coding! Your 8-14-year-old will learn the basics of computer programming in a fun, multiplayer game environment!
5. We're celebrating the East Coast this weekend at the Saltscapes Expo! Come experience firsthand the tastes, sounds, characters and experiences that our great Atlantic Canadian lifestyle has to offer.