Muslim around the world are in the final week of Ramadan. In the United States, as much as it has been a time of faith, and prayers, many are in fear too, as in the last 12 days, there have been 8 attacks on Muslim houses of worship( Mosques or Masjids).
But what about closer to home, here in Toronto. I wanted to share with you what Ramadan in Toronto looks like. These photos were all taken by my friend Himy Syed, who is riding his bike around the city to visit 30 different masjids.
So Through the eyes of Himy:
Wudu or cleaning happens before the act of worship. Wudu facilities are available in every masjid.
This photo comes from my masjid this act of worship is not only done during Ramadan but ever Saturday night in this city. It is called a dhiker circle, we call on Allah using some of his 99 names.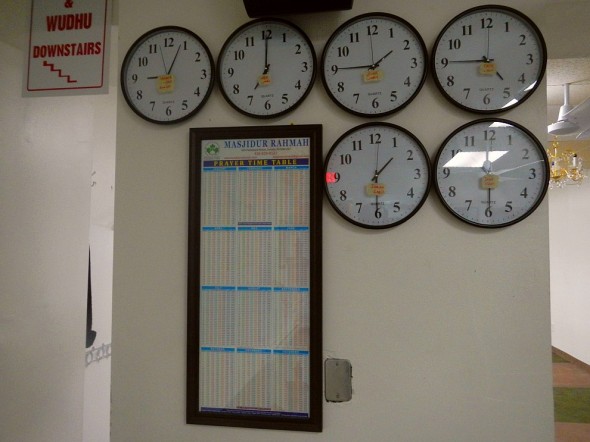 Prayer timings are so important to a Muslim, on this wall are a number of clocks as well as a prayer calendar showing the prayer times for that day.Muslims here in Toronto and around the world look at these times to guide us in worship.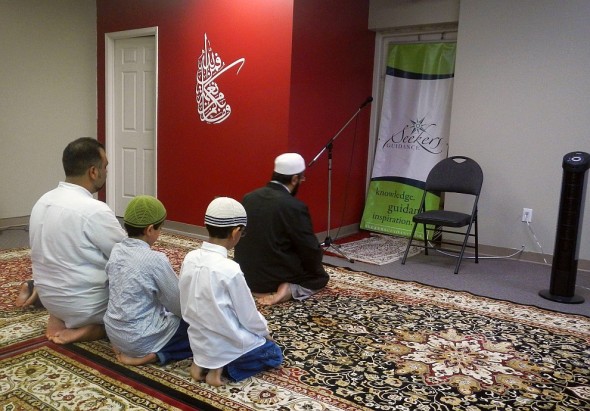 Prayer is the most important element to a Muslims life, completing the prayers 5 times a day is a must.
Many during this holy month will spend extra time reading the Quran.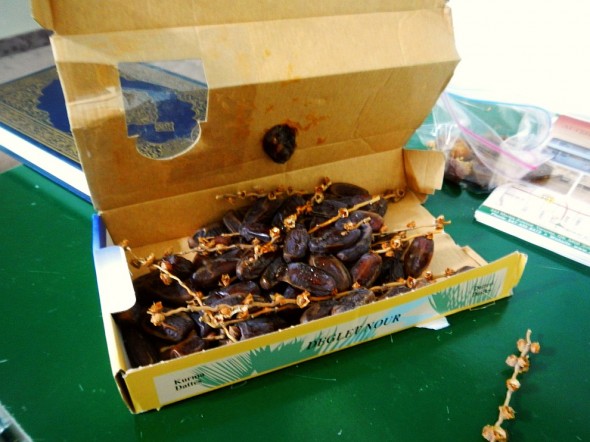 Dates are the common way to break the fast, which was begun just before sunrise.
Iftar is the meal that follows the Magrib prayer (sunset), many do this in community during this holy month.
After Isha (the night prayer) comes Taraweeh prayers (either 8 rakats or 20 rakats)..and with that a day of Ramadan comes to the end.
You can read more about Himy's journey around Toronto here.
Source: http://commoncentsmom.com/2012/08/wordless-wednesday-toronto-ramadan/