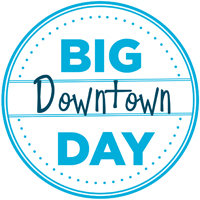 Thanks to the genius people at the Halifax Downtown Business Comisssion, I was given $100 to spend as I liked in downtown Halifax. Nice huh? 29 other lucky bloggers were also given the same opportunity and you can read about their adventures here . If you want to win your own $100 Halifax downtown fun Visa you can follow the HDBC on twitter and Facebook:) to find out more!


Just around the corner from the Granville Mall is the Nova Scotia College of Art and Design, NSCAD, one of the anchors of downtown Halifax and an internationally recognized art institution. In fact, it was founded in 1887 by Anna Leonowens, famous as the governess in Anna and the King of Siam! This is where we went to find the Art Supply Store.


Located in the lower Granville mall, it is open to the public, and has a WONDERFUL variety of supplies and books. I was in creative heaven:) Very competitive prices too. I purchased some brushes, pens and a pot of cobalt blue paint! Say hi to Neil and tell him Shelagh sent you:)


Moleskinnery:)


Next we headed to the Gallery of Nova Scotia to visit the Art Sales and Rentals Society. My daughter is way ahead of me, we are walking down Hollis Street to the second sandstone building on the left.


Here it is!


Right across from Province House, Canada's oldest seat of government. This is where Joeseph Howe argued for six hours securing the right for freedom of the press on March 2,1835. It is a cool place to visit, they have tours and anyone can pop in and have a look around.


But first, some refreshment is in order:) We popped into Cheapside Cafe which is located in the lobby of the gallery . They have the most delectable desserts, soups and sandwiches!


So colourful and bright!


Daughter chose this delightful and delicious frilly concoction. Hiding behind the cake is a giant strawberry and puff of whipped cream:) I had a coffee and muffin.


Next stop was the Art Sales and Rental Society, just across the lobby. It is a non profit society and is a wonderful place to come and browse. They carry over 1,000 pieces from more than 200 Atlantic Canadian artists and are open seven days a week!


The concept here is that you can rent a piece of art and pay for it monthly for up to six months and if you decide you want to purchase it, the rental fee will be deducted OR you can return it and rent another piece. Rentals start as low as $14 depending on the size. Rent some art to see if you love it!
Friends of mine rented a large painting and then at the end of six months returned it to get another. They then discovered much to their surprise that they really missed the first piece and tried to get it back but it had been rented out again. Luckily, it was returned and not purchased by the second renter so they scooped it up and took it to it's forever home:)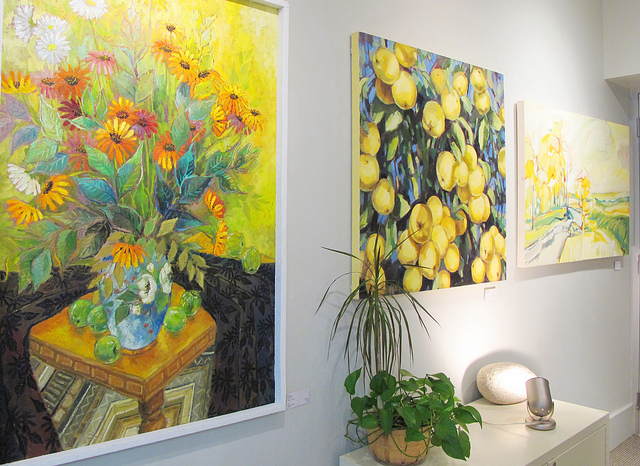 Art Sales and Rental have a jury process for artists wanting to have art accepted and every two weeks they meet to go over the submissions. The society is run by volunteers.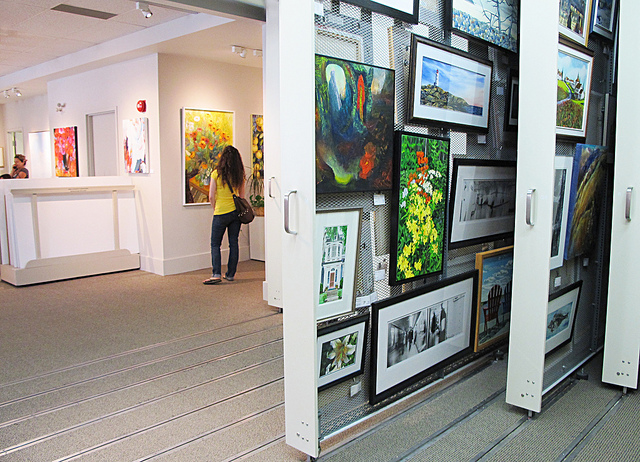 Luckily, Zehava Power, one of the artists represented here just happened to be doing a volunteer shift and kindly agreed to pose in front of some of her work~ I LOVE the Flamenco dancer on the right. I am thinking I might try to volunteer here.I know I would enjoy it:)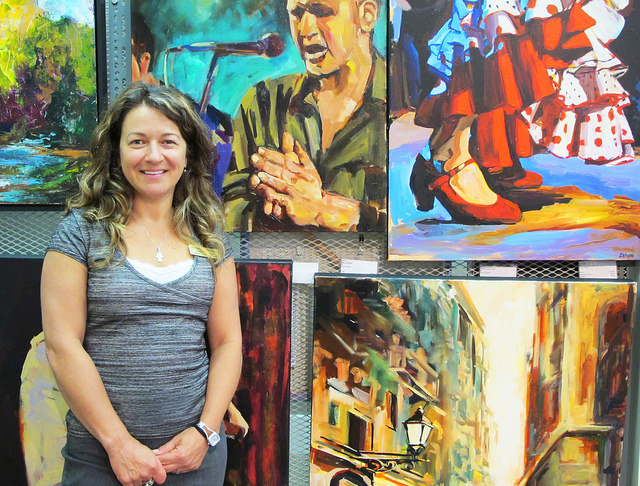 to be continued…..
Big Day Downtown, Part 1