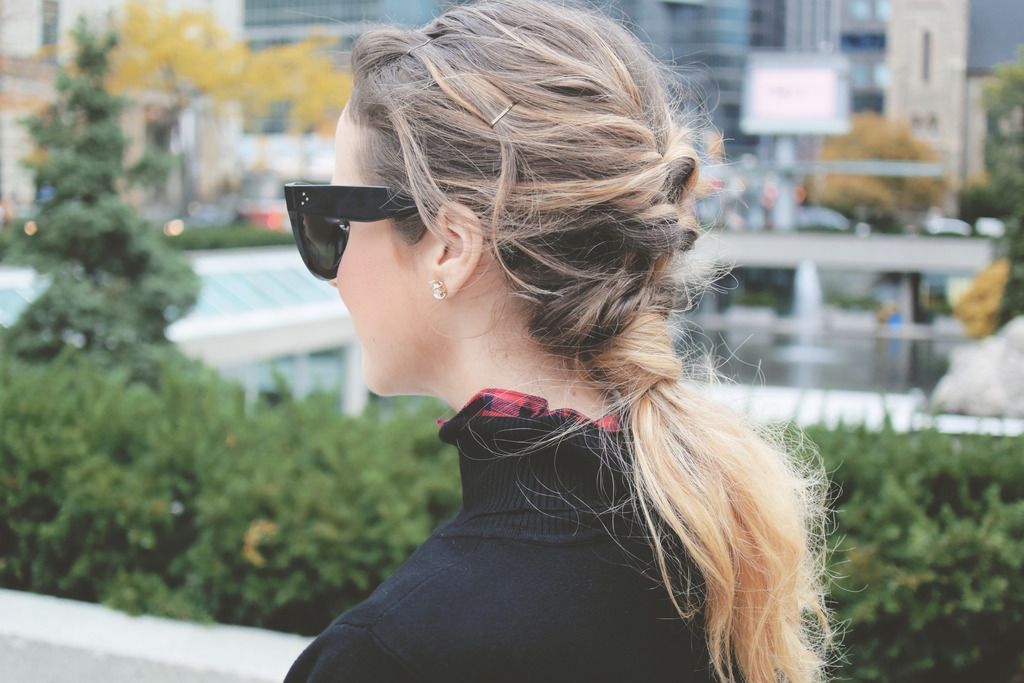 While planning for fashion week I'm not going to lie I had a couple screen grabs on my phone of looks that I was inspired by, or wanted to create. One look was one that I snapped from a magazine I was reading in the summer, and it was an image of Karlie Kloss wearing a red plaid skirt, a leather jacket, loafers, and a cute little bag (with a little pom pom). If you'd asked me in late July if I would have successfully pulled this off for fashion week I would have said you're crazy! Alas I'm oh so happy to have been proven wrong.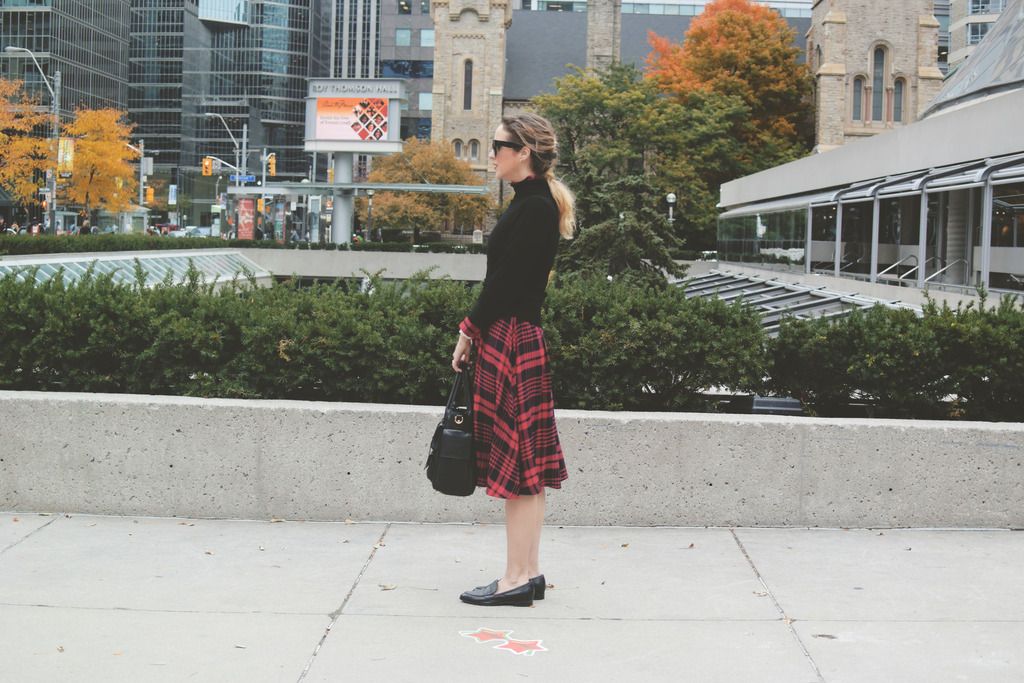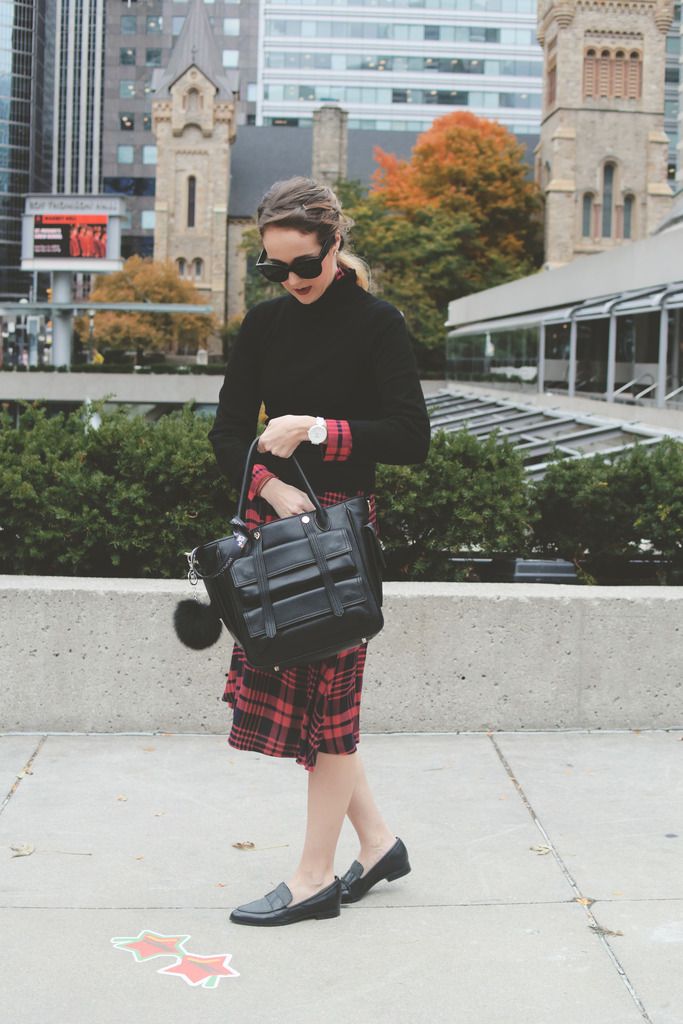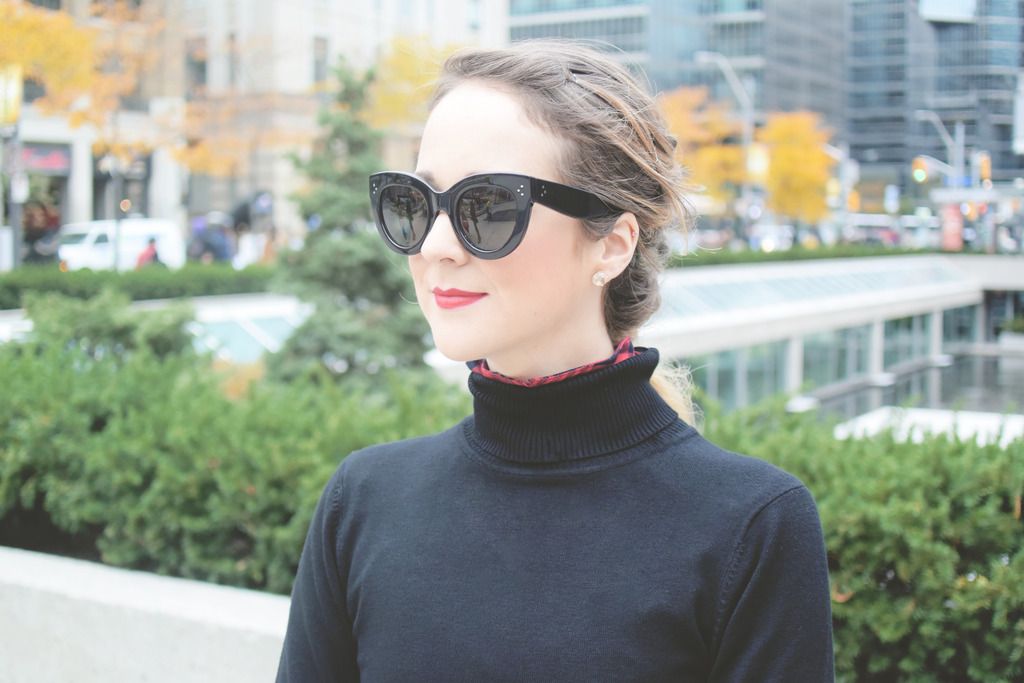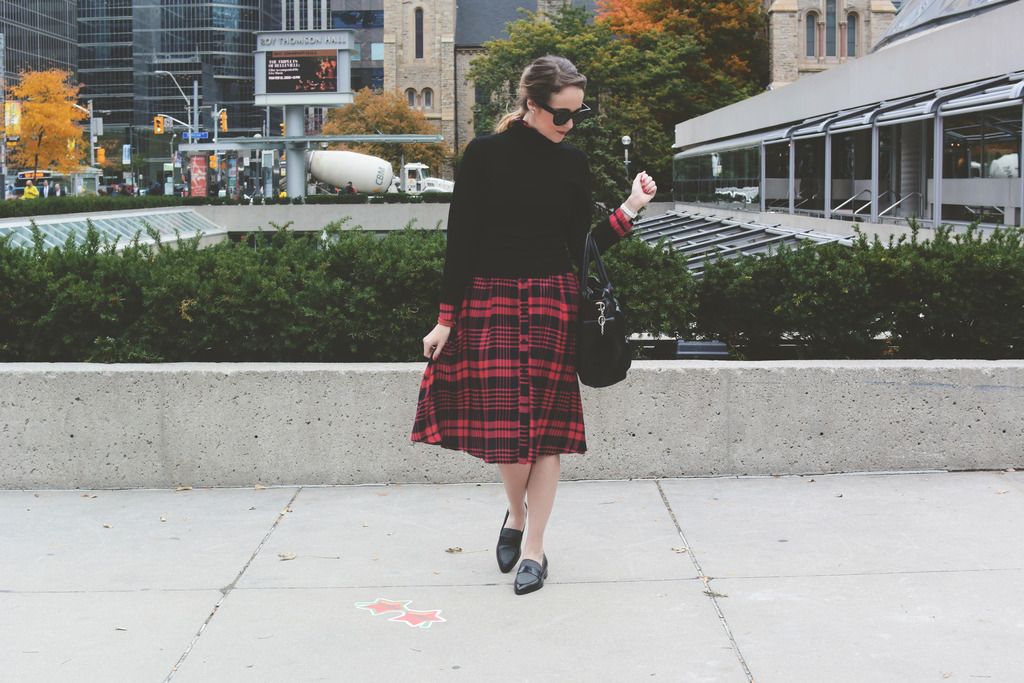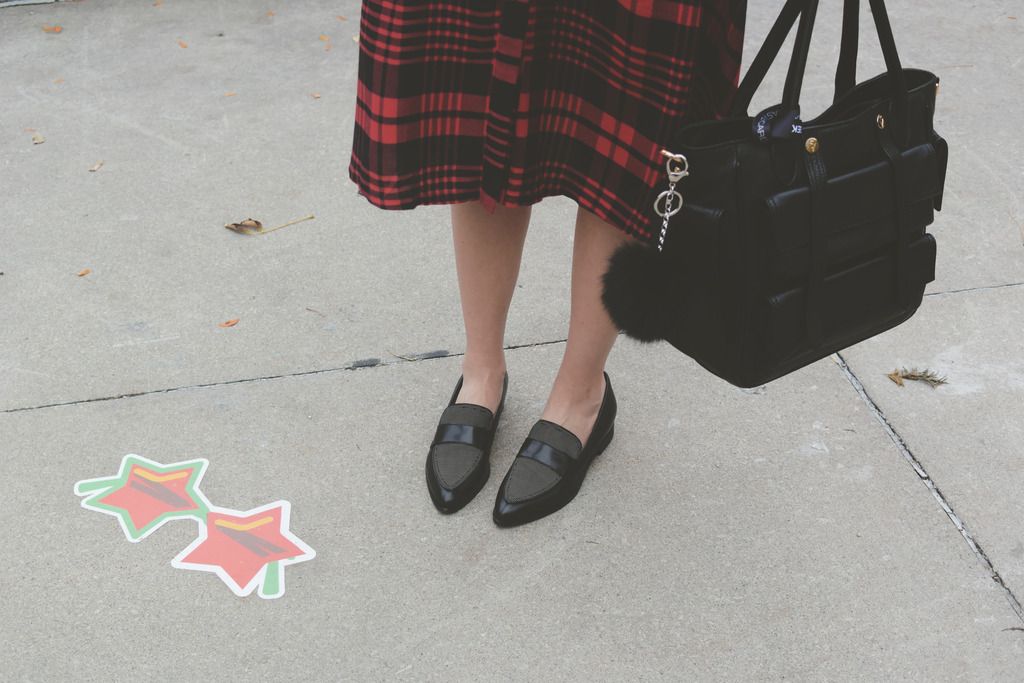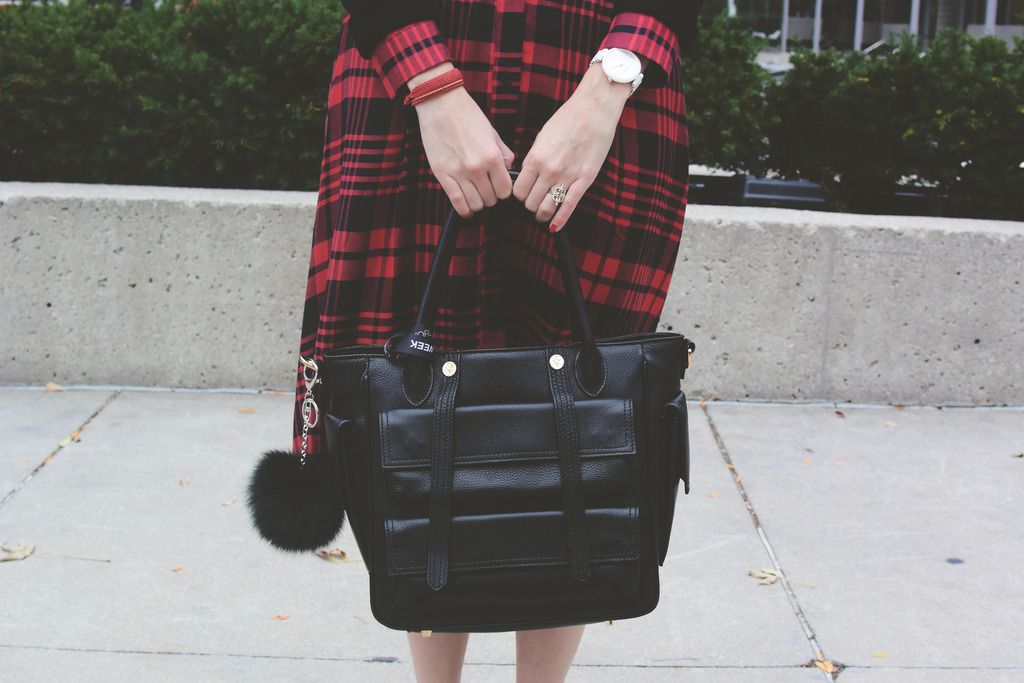 This look might seem simplistic for fashion week, and arguably it probably is, but to be honest I enjoy a minimalist look. I love just taking basic looks and adding just a little twist here and there. Sure I could roll up to fashion week in a big bird costume, and probably get featured in ALL the magazines, but that's not me you guys, and that's just not my style.
I like to play with fashion yes, and sometimes I even surprise myself with my choices (and impromptu boldness), but for the most part I think it's important to inspire you with outfits that you can actually re-create for yourself. Like layering a turtleneck over a dress to make it two-piece look, or layering a turtleneck over a collard shirt, so that you just get a little peek-a-boo of the color.
Most of time my style choices are very subtle so you have to REALLY look, but when you notice or when someone else points it out I know they are really paying attention. My style may seem boring to some (
gotta love passive aggression
), but I stand by the fact that simplistic looks are arguably even more difficult to pull off, and takes some practice to be okay with "going without". As I get older I seem to favor a feminine yet masculine look that features some trendy subtleties (loaders, pom pom, plaid), and I believe there is drama in that. Besides if a magazine publication printed an outfit of similar variety it can't be that terrible right?
Actually come to think of it this look was featured on one of Flare Magazine's best street style from fashion week check it out here. Flare Magazine.
Speaking of playing off the feminine and masculine… can you believe I did this hair myself? It looks super fancy right? Something you might not know about me blog reader is that I REALLY suck at french braids on myself, but this look is actually super easy. A bunch of the girls at fashion week requested a hair tutorial, so I'm curious would you be interested? Tweet me @shortpresents or comment below, and I'll put it together!
Hope you enjoyed this outfit post blog reader! Stay tuned for two more coming this week :):)