"I find focus in the darkest of days,and focus in the... Read More »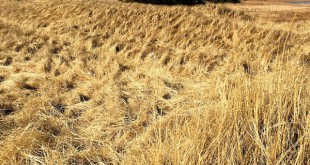 Yesterday, February 29, I took advantage of the warmth of the day and scooted out to my pal Read More »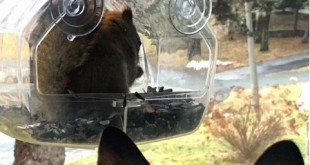 What will we do with our extra day? Monty's day started with a wonderful surprise:) Look who discovered the feeder! It is a beautiful mild day today, this last day of February. A gift. I plan to go for a long walk in the park before starting...
Read More »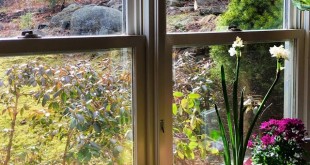 I love the view from this window. Not my window, but a place I have spent many happy... Read More »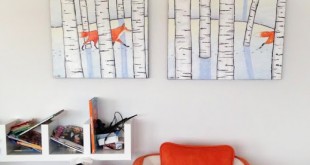 I love seeing my art in the homes of my customers:) This Dyptich now lives in a large old Victorian farmhouse cottage in Cape Breton! Looks great! Thanks for your...
Read More »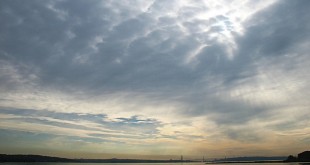 1. Sit quietly in a chair every day for 15 minutes with NO distractions.


2. Floss. Very important this one. Not flossing... Read More »